THE NEWS DOES NOT TAKE THE WEEKEND OFF
The states have begun a complex booster shot rollout. State health officials rushed on Friday to roll out campaigns to provide coronavirus booster shots for millions of vulnerable people who got the Pfizer-BioNTech vaccine and to help a confused public understand who qualifies for the extra shots. Among their challenges: making sure that recipients of the Moderna and Johnson & Johnson vaccines know that they are not yet eligible for boosters, reaching isolated elderly people and informing younger adults with medical conditions or jobs that place them at higher risk that they might be eligible under the broad federal rules.
If Bitcoin is part of your fixed income investment strategy, caution advised. Seniors in particular can be badly hurt if the cybercoin bubble bursts abruptly. China intensified its crackdown on cryptocurrency on Friday, declaring all financial transactions involving cryptocurrencies illegal and issuing a nationwide ban on cryptocurrency mining, the power-hungry process in which vast computer networks compete for newly created crypto tokens. Bitcoin, the world's largest cryptocurrency, dropped as much as 7 percent, to around $41,100, on the news, but recovered somewhat as the day went on. The clampdown in China comes as the country's central bank has been testing its own digital currency, the electronic Chinese yuan. A notice posted by the central bank explicitly called out Bitcoin and Ether, the two most popular cryptocurrencies, for being issued by "non-monetary authorities."
The spending bill, which affects seniors, has become an angry domestic squabble. When the Senate votes Monday afternoon on legislation to fund the government and avert a catastrophic default on the debt, it is likely to be blocked by a Republican-led filibuster. They support the contents of the bill, yet they promise to use the 60-vote threshold power to block it. They insist Democrats do that on a partisan basis as a way to weaponize the issue politically. They want Democrats to tackle the debt ceiling in a separate filibuster-proof package because, under Senate budget rules, that would require endorsing a dollar figure on how much the U.S. can borrow. It'd be high due to the accumulation of debt over generations — $30 trillion or more. Republicans see that as fodder for attack ads in the 2022 elections, when they hope to regain control of Congress by telling voters that Democrats are on a reckless spending binge. Who suffers? The American people, of course.
The very air we breathe is a threat to our health, and once again, seniors are the most vulnerable. New air quality guidelines published on Wednesday by the World Health Organization could prevent millions of deaths globally each year, the UN agency said. When inhaled, fine particulate matter (listed as PM 2.5) is the tiniest pollutant that travels deep into lung tissue where it can enter the bloodstream and can contribute to asthma, cardiovascular disease and other respiratory illnesses. New guidelines, which hadn't been updated in 15 years, recommend the concentration of this harmful substance be halved in the world's air, from 10 micrograms per cubic meter to 5. In 2016, around 4.1 million premature deaths, more than half of the total deaths attributable to air quality issues, were associated with fine particulate matter. If the new 2021 air quality guidelines had been applied then, there could have been 80% reduction in PM 2.5-related premature deaths, or 3.3 million fewer deaths, according to the UN agency.
A Ken Burns film about Muhammad Ali is airing on Public Television. Muhammad Ali brings to life one of the best-known and most indelible figures of the 20th century, a three-time heavyweight boxing champion who captivated millions of fans throughout the world with his mesmerizing combination of speed, grace, and power in the ring, and charm and playful boasting outside of it. Ali insisted on being himself unconditionally and became a global icon and inspiration to people everywhere. Thumbs up from the critics and the public.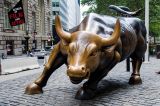 After scaring seniors relying on the bull market, stocks showed a modest gain for the week. The stock market lumbered along on Friday and finished flat for the session, but the major indices still managed to overcome a sharp selloff on Monday and end the week with slight gains. And the market accomplished this turnaround in the second half of September, which is known as the toughest time of the year for stocks.
Whoa, give us seniors a break. We don't get out of the house that easily. Amazon Prime users must soon say goodbye to free Whole Foods delivery. Starting on October 25, every Whole Foods delivery order placed through Amazon Prime will include a $9.95 delivery charge. Amazon Prime members were notified of the change via email Friday. The new fee is designed to help cover operating costs associated with delivery like equipment and technology without raising grocery prices, a Whole Foods spokesperson said, noting that Whole Foods delivered three times as many orders in 2020 as it did in 2019. Whole Foods piloted the new fee in six markets over the summer before making the move nationally. There are extra fees for one-hour delivery orders.
BEAUTIFUL AND POWERFUL AND INSPIRATIONAL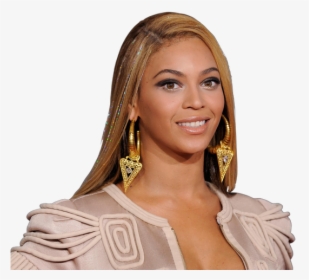 Oh honey, forty is a breeze. Eighty is a bit of a problem. Beyoncé this week shared with fans what it means to her to turn 40 and, in a heartfelt letter, imparted some wisdom she's gleaned. The "Black Parade" singer, who turned 40 earlier this month, shared the letter on her website and thanked fans for celebrating with her. She went on to say that this is "the first year that I really understand what it means to be alive and to live in the moment." "It's the first time that I have an understanding of how fragile life truly is, how hard life can be at times, and therefore how important it is to stop and smell the roses during the good times. I thought I knew that at 21 or 30 … but I didn't," she shared. She went on to say the "more mature" she becomes, "the more I understand and the deeper my joy grows. "
This grand lady showed the world that older women are more than kindly grandmothers. Angela Merkel, the world's most powerful woman leaves office with an impressive legacy. In 2005, she was the first woman and former citizen of the GDR to move into the Chancellery. Since then, as minister and general secretary of the CDU, she has become the most popular German politician and one of the most powerful women in the world. A just-published biography is worth reading. In his book, "Angela Merkel, the Chancellor and Her Time," the author, Ralph Bollmann, traces Merkel's life and tells the story of her chancellorship with critical sympathy, from the financial crisis to the COVID-19 pandemic. His book shows us an extraordinary woman at the center of power, whose politics has decisively shaped an entire age. The end of her term is a good opportunity to look back on her role in history.
Happy Birthday, Sophia Loren! It's your birthday but we'll treat ourselves to 25 stunning photos of you, over the years. You do our generation proud. Before there was Sophia Loren, there was Sofia Villani Scicolone. Born in Rome at a charity ward for unwed mothers, Loren was raised in extreme poverty by an aspiring actress who looked exactly like Greta Garbo. After she won "Miss Elegance" at the 1950 Miss Italia pageant, however, it didn't take long for filmmakers to notice Loren's own otherworldly beauty. By 1953 she had already landed her first starring role in Aida, and been taken under the wing of Italian super-producer—and Loren's future husband—Carlo Ponti. The most-photographed guest at the 1955 Cannes Film Festival, Loren became an even bigger star in the latter 1950s. After 1957's The Pride and the Passion and 1958's Houseboat—both starring Cary Grant—played up her looks without asking much else of her abilities, Loren's harrowing turn in 1960's Two Women made it clear to casting directors that one of the most beautiful women in Hollywood was also one of the most talented. In a film that recalled its star's own troubled childhood, Loren played a mother struggling to provide for her 12-year-old daughter in war-torn Italy. She became the first actor to win an Academy Award for a performance in a foreign-language film.
OUR EDITOR POSTS A BLOG
Our fear of Alzheimer's may be exaggerated. I've begun to encounter those awkward moments when memory fails. The incidents only happen occasionally but still, I'm a bit uneasy about what might lie ahead. As I'm guessing anyone my age would be. So here's how I deal with a lapse in memory when it unexpectedly pops up.
Becoming an elder. We can choose the process, kicking and screaming, or with grace. I am not a victim of age. My choice is to live my remaining years aging gracefully, with kindness, tolerance, forgiveness and compassion (the qualities we already possess when we come into the world – in a state of grace).
---
A newspaper by and for seniors, Senior News Daily scours the internet each morning for news of interest to active men and women of retirement age. Coverage includes politics, financial and health news, retirement and community news and columns by our generation's leaders.
Senior News Daily is written by and for active seniors. We believe seniors have a sense of humor and can laugh at themselves. We know our readers are intelligent, influential, have active lives and get their news from a variety of national sources, both left and right of the political center. We don't simply duplicate what they report. Each day we scour the internet for articles that interest and benefit seniors. We publish health and financial news for seniors, breaking political news, and retirement and community news of value to seniors. Humorous or serious, they advocate for our generation of AARP members. In addition to news by and for seniors, Senior News Daily publishes a Blog featuring posts from our editors and the opinions of our contemporaries. There are reviews of products and services we test and endorse and a Personal page where readers write about romance for seniors, relationships for seniors and experiences with growing older.