THE WEEK THAT LIES AHEAD
Olympics Live Updates: Exits by Biles and Osaka dominate the day.
Simone Biles withdrew from the women's gymnastics team event due to a "medical issue," according to USA Gymnastics. The Russian Olympic Committee went on to win gold, while USA took silver. The inaugural Olympic gold for surfing went to Brazil's Italo Ferreira and USA's Carissa Moore. [Read more]
Get vaccinated! For your sake, your neighbor's sake, for the country's sake. Less than half of the US population is fully vaccinated against Covid-19 — and with cases on the rise, experts are urging a return to precautions reminiscent of the earlier days of the pandemic. If you are not vaccinated you should not go into a bar, you should probably not eat at a restaurant. You are at great risk of becoming infected, say the medical experts. In 48 states, the rate of new Covid-19 cases in the past week jumped by at least 10% compared to the previous week, according to data from Johns Hopkins University. In 34 of those states, the rate of new cases increased by more than 50%. The country is keeping existing travel restrictions. Hospitals are filling up with Covid-19 patients again, except now, patients are younger that before! Despite the encouragement of many officials and experts' warnings that the best protection from the virus comes from vaccinations, only 49.1% of the US population is vaccinated. If a large swath of people remains resistant to vaccination, the US is left with one option, return to the shut down of businesses, which nobody wants to do.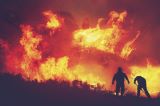 Imagine this happening where you live! At least 86 active wildfires have charred nearly 1.5 million acres across the US, mostly in western states. About 3 million people are under excessive heat warnings in parts of Montana, Oregon, and Idaho, but most warnings will end by Tuesday and monsoon rains could soon provide relief in some of the drought-stricken areas. Some of the larger blazes are exhibiting what is called "extreme fire behavior." These ultra-hot areas essentially create their own weather, complete with alarming rotational patterns, wafting smoke and pyrocumulus clouds. These clouds and haze patterns can travel long distances, and in the case of the western wildfires, have even made it as far as New York City.
We can never take democracy for granted. Tunisia's fledgling democracy, the only one remaining from the popular revolutions that swept the Arab world a decade ago, trembled on the brink of collapse Monday after its president sought to seize power from the rest of the government in what his political opponents denounced as a coup. With Syria, Yemen and Libya undone by civil war, Egypt's attempt at democracy crushed by a counterrevolution and protests in the Gulf States quickly extinguished, Tunisia was the only country to emerge from the Arab Spring revolutions with a democracy, if a fragile one. But the nation where the uprisings began now finds even the remnants of its revolutionary ideals in doubt, posing a major test for the Biden administration's commitment to democratic principles abroad.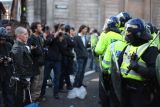 Democrats and Republicans are light years apart. Sadly, politics have gotten in the way of a helpful investigation. The House select committee charged with investigating the January 6 insurrection will hold its first public hearing today. The committee will hear testimony from four police officers who were on the front lines the day of the attack. This is the first big public step for the committee's investigation, which has seen strong GOP pushback. Currently, Republican leaders are hoping to zero in on security failures from the day of the attack to take attention away from former President Donald Trump's role. Only two Republicans, Reps. Liz Cheney and Adam Kinzinger, are on the committee. Their fellow party members are trying to chip away at their credibility to zing them for participating and undermine the committee's mission in general.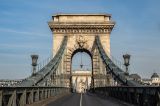 'It's Painful': Infrastructure Talks Near Either a Deal or Collapse. The negotiations have entered that most excruciating of phases: tantalizingly close to an agreement, but with none in hand. And patience is wearing thin. Nearly five weeks after President Biden and a group of Republican and Democratic senators triumphantly announced that they had risen above the polarization gripping Washington to agree on a framework for an infrastructure deal, there was trouble in bipartisan paradise on Monday as their agreement appeared to teeter on the brink of collapse. With just two weeks left before a scheduled month-long August break, the efforts of the bipartisan group to translate their plan into a detailed bill had reached that most excruciating of stages: tantalizingly close to an agreement but with none in hand. And patience was wearing thin.
The Delta Variant Is the Symptom of a Bigger Threat: Vaccine Refusal. After an all too brief respite, the United States is again at a crossroads in the pandemic. The number of infections has ticked up — slowly at first, then swiftly — to 51,000 cases per day, on average, more than four times the rate a month ago. The country may again see overflowing hospitals, exhausted health care workers and thousands of needless deaths. The more contagious Delta variant may be getting the blame, but fueling its rise is an older, more familiar foe: vaccine hesitancy and refusal, long pervasive in the United States. Were a wider swath of the population vaccinated, there would be no resurgence — of the Delta variant, or Alpha variant, or any other version of the coronavirus. Yet nearly half of the population remains unvaccinated and unprotected. About 30 percent of adults have not received even a single dose, and the percentage is much higher in some parts of the country.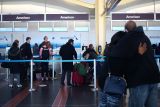 Planning a trip or vacation? Think twice! With the virus surge unchecked, travel restrictions remain. The United States will keep existing COVID-19 travel restrictions on international travel in place for now due to concerns about the surging infection rate caused by the delta variant. President Joe Biden earlier this month said that his administration was "in the process" of considering how soon the U.S. could lift the ban on European travel bound for the U.S. after the issue was raised by German Chancellor Angela Merkel during her visit to the White House.
OF SPECIAL INTEREST
Happy Birthday, Helen Mirren: 25 Stunning Old Photos of the Divine Dame. Mirren's career—which boasts more than 130 film and television credits alone—mirrors the layered and idiosyncratic characters she's brought to life over the past five decades. In honor of her 76th birthday, Vogue dug through the archives to compile a photographic tribute to the divine dame. 
There's an argument for how Social Security calculates its Cost of Living raises. Come 2022, Social Security recipients may find themselves more than satisfied with the COLA they receive. But that doesn't negate the fact that sticking to the existing Consumer Price Index for Workers (CPI-W) does seniors a major disservice. One big reason inflation is rampant right now is that the pandemic wrought havoc on global supply chains and disrupted a lot of economic activity. The impact of that continues to ripple around the world. But now, as many people and businesses are trying to get back to something like their former normal behaviors, businesses are finding it hard to readjust fast enough to keep up with reviving consumer demand. Once that situation normalizes, inflation could fade again and COLAs could easily return to their formerly stingy levels, leaving seniors who rely heavily on Social Security to watch the real value of their monthly benefit checks steadily erode again.
Has technology taken away our privacy? Careful calling your daughter! What is Pegasus spyware and how does it hack phones? It is the name for perhaps the most powerful piece of spyware ever developed – certainly by a private company. Once it has wormed its way on to your phone, without you noticing, it can turn it into a 24-hour surveillance device. It can copy messages you send or receive, harvest your photos and record your calls. It might secretly film you through your phone's camera, or activate the microphone to record your conversations. It can potentially pinpoint where you are, where you've been, and who you've met. Pegasus is the hacking software – or spyware – that is developed, marketed and licensed to governments around the world by the Israeli company NSO Group. It has the capability to infect billions of phones running either iOS or Android operating systems.
"The Iceman" was a favorite of ours. A documentary about Val Kilmer offers a self-portrait of the artist that's personal but not quite intimate. The actor Val Kilmer is not only the subject of "Val," a documentary directed by Ting Poo and Leo Scott. He also receives a cinematography credit, having shot many of the home movies and video diary entries that give the film its visual texture. More a self-portrait than a profile, "Val" tells the story of a Hollywood career with a candor that stops short of revelation. The tone is personal but not quite intimate, producing in the viewer a warm, slightly wary feeling of companionship. The documentary is an interesting, bittersweet experience as Kilmer reflects on the ups and downs of a career that was never quite what he wanted it to be. On camera he still radiates movie-star charisma, even though his voice isn't what it used to be. Since being treated for throat cancer in 2014, he speaks through a tracheostomy tube, and his words are spelled out in subtitles.

Joan Macdonald faced growing health problems before she began lifting weights. Now she is shattering preconceptions about what's possible in your eighth decade. At 71, she weighed 144 pounds, and had rising blood pressure and kidney troubles. She was also on medication for cholesterol and acid reflux, and her doctor wanted to double the dose. Then she began her exercise routine with weights at the core of the regimen. Now, as a mature woman, she is powering her own rejuvenation. "People need to know, especially women, that you are not finished at 40, definitely not finished at 50 or 60 or 70. You can go on and on until the day there is no more," she says. "And you should be able to do it with pizzazz."
---
WE DON'T GIVE ADVICE, BUT WE DO SHARE EXPERIENCES
Who am I now? Do I matter? Am I relevant? Does anyone see me, or have I been "put out to pasture?" These are questions many of us consider when our lives move from full-time employment in a structured environment to a post-career stage with more flexibility and many more options. Finding a quick way to describe yourself to others during this new phase of life can have a meaningful impact on your confidence and the way others categorize you.
Wherever you go, there you are! (SND post) A change in location doesn't make a change in who you are. You have to deal with the past before you can alter the path that lies ahead.
The human spirit remains strong even as we endure the loss of our bodily strength. (SND post) We may not be the man/woman we once were, but there is joy and meaning in life aplenty when we get past 'once was' and accept the reality of 'what is.'
---
PRODUCTS AND SERVICES DESIGNED FOR SENIORS
RANTS AND RAVES
Less Facebook. More Face to Face. Are we forgetting the art of personal and group interaction? Technology links people together but disconnects the essential elements of a relationship. Baud speed and multiple access are not replacements for intimacy and thoughtfulness.
When the night sweats come! There are demons to confront when we can't sleep and our thoughts turn to the unpleasant but unavoidable realities. In the morning we shrug off the blues and do what it takes to add years of joy and meaning to our lives.
---
A newspaper by and for seniors, Senior News Daily scours the internet each morning for news of interest to active men and women of retirement age. Coverage includes politics, financial and health news, retirement and community news and columns by our generation's leaders.
Senior News Daily is written by and for active seniors. We believe seniors have a sense of humor and can laugh at themselves. We know our readers are intelligent, influential, have active lives and get their news from a variety of national sources, both left and right of the political center. We don't simply duplicate what they report. Each day we scour the internet for articles that interest and benefit seniors. We publish health and financial news for seniors, breaking political news, and retirement and community news of value to seniors. Humorous or serious, they advocate for our generation of AARP members. In addition to news by and for seniors, Senior News Daily publishes a Blog featuring posts from our editors and the opinions of our contemporaries. There are reviews of products and services we test and endorse and a Personal page where readers write about romance for seniors, relationships for seniors and experiences with growing older.