HANGING IN THE BALANCE: THE WELFARE OF SENIORS
Seniors have been waiting for thirty years for the government to step in and negotiate lower drug prices. It's been a central campaign theme for decades, and now Democrats, with the power to make it happen, most likely will fall short yet again. The odds are that the sprawling 3.5 trillion dollar domestic policy bill taking shape in Congress will leave out the section addressing what has been called a "crisis of affordability" for seniors with health conditions dependent on prescription drugs. Senior Democrats insist that they have not given up the push to grant Medicare broad powers to negotiate lower drug prices as part of a once-ambitious climate change and social safety net bill that is slowly shrinking in scope. They know that the loss of the provision, promoted by President Biden on the campaign trail and in the White House, could be a particularly embarrassing defeat for the package, since it has been central to Democratic congressional campaigns for nearly three decades. The loss of the provision, promoted by President Biden on the campaign trail and in the White House, could be a particularly embarrassing defeat for the package, since it has been central to Democratic congressional campaigns for nearly three decades. But with at least three House Democrats opposing the toughest version of the measure, and at least one Senate Democrat, Kyrsten Sinema of Arizona, against it, government negotiating power appears almost certain to be curtailed, if not jettisoned. "It would mean that the pharmaceutical industry, which has 1,500 paid lobbyists, the pharmaceutical industry, which made $50 billion in profits last year, the pharmaceutical industry, which pays its executives huge compensation packages, and which is spending hundreds of millions of dollars to defeat this legislation, will have won," lamented Senator Bernie Sanders.
Maybe if Senate Democrat, Kyrsten Sinema of Arizona, were older than her 45 years she would cast a 'Yes' vote for broadening Medicare coverage instead of being pawn of big phama. Shrinking Biden's "Build Back Better" budget will harm older Americans. As the overall size and cost of the bill continues to be cut back, concerns grow about passage of the most historic aging policy in over fifty years.since 1965? At stake are cuts to several key sections that could positively impact older adults. Broadening Medicare coverage and lowering prescription drug costs, and adding dental, vision and hearing coverage under fee-for-service Medicare. Authorizing the federal government to negotiate the price of prescription drugs for Medicare Part D health plans. Adding $400 billion for Home and Community-Based Services for people on Medicaid as well as improvements in wages and benefits for long-term care workers. Providing $4 billion for federal elder justice programs, such as Adult Protective Services, the long-term care ombudsman program, improved staffing in nursing homes and a new grant program to address social isolation. Creating a family caregiver tax credit. Expanding housing for older adults and paid family leave (including for family caregivers for older relatives). Boosting funding for the Older Americans Act. Which of these aging policy ideas will survive as proposed? Our future is at stake.
It appears as if West Virginia Senator Joe Manchin will get his way, despite being in the pocker of the state's coal industry. He is a deciding vote forcing top House and Senate Democrats to cobble together a new economic package that can satisfy ambitious liberals and spending-weary centrists alike. The impending compromises reflect a fresh political urgency over Biden's core promise to overhaul health care, education, immigration, climate and tax laws. With negotiations stalled for months — and tempers now flaring publicly between Democrats' warring factions — the president hopes to rally the Capitol and hit the road to try to get his agenda back on track. Biden is first slated to sit down with liberal lawmakers who have maintained staunch support for vast new spending to tackle its priorities — including expanding Medicare coverage, combating climate change and providing new tax benefits and aid programs to low-income families. The president is then set to meet with moderates who continue to insist on steep cuts to Democrats' original $3.5 trillion plan. Manchin and Arizona Senator Kyrsten Sinema lead that bloc.
Our generation has seen political descent before, but the stakes have never been higher. Congress debates while the country languishes in dysfunction. Perhaps the real debate is politics versus the people. Democrats fear the United States cannot afford to wait to curb climate change, help more women enter the work force and invest in feeding and educating its most vulnerable children. In their view, failing to invest in those issues means the country risks incurring painful costs that will slow economic growth. Republicans, who have vowed to fight any version of the spending bill, argue that the national economy cannot afford the burden of taxes on high earners and businesses that Democrats have proposed to help offset their plans. They say the increases will chill growth when the recovery from the pandemic recession remains fragile.
CORONAVIRUS STILL TO BE RECKONED WITH
The Food and Drug Administration may soon allow Americans to mix and match COVID-19 booster shots and be inoculated with a different vaccine than they initially received. The shift would be particularly notable for those who received the one-shot Johnson & Johnson vaccine, making millions eligible. An advisory committee to the FDA found those who received that vaccine but got a Moderna booster saw antibody levels rise 76 times over in 15 days, compared with just a fourfold increase after a booster of the Johnson & Johnson jab. The advisers recommended the FDA authorize a second shot of the Johnson & Johnson vaccine, with many members asking if the jab should actually be considered a two-dose regimen to begin with. Antibody levels are an important metric to measure immune response from a vaccine, but not the sole factor in determining its efficacy. All of the approved COVID-19 vaccines have been shown to be safe and effective at preventing severe illness and death associated with the virus. The FDA is still considering guidelines for the mix-and-match policy, which would give Americans more choice and may ease vaccine administration due to supply constraints.
Complacency remains a problem. After a brutal summer surge, driven by the highly contagious Delta variant, the coronavirus is again in retreat. The United States is recording roughly 90,000 new infections a day, down more than 40 percent since August. Hospitalizations and deaths are falling, too. The crisis is not over everywhere, the situation in Alaska remains dire, but nationally the trend is clear, and hopes are rising that the worst is finally behind us. As winter looms, there are real reasons for optimism.Seventy percent of adults are fully vaccinated, and many children under twelve are likely to be eligible for their shots in a matter of weeks. Federal regulators could soon authorize the first antiviral pill for Covid-19. We are, without a doubt, hands-down in a better place this year than we were last year, but the pandemic is not over yet, scientists cautioned. Nearly 2,000 Americans are still dying every day, and another winter surge is plausible. Given how many Americans remain unvaccinated, and how much remains unknown, it is too soon to abandon basic precautions.
THE UNSETTLING RETIREMENT YEARS
Has the pandemic changed the future of retirement? COVID-19 has affected all of us in ways that may take years to fully understand. Our jobs and communities have changed. Goals and priorities have been questioned. New technologies have transformed our health services, entertainment, and shopping. We have seen the sad inequities and gulfs between the haves and have-nots. we know that the odds of a purposeful and fulfilling retirement are substantially improved when older adults are financially secure, healthy and actively engaged. Yet far too many are at risk today, consigned to the sidelines, their hopes and dreams hindered by economic difficulties, disease and isolation. We must do more to enable older adults to live the lives and retirements they say they want. The challenges must be confronted, not just for the benefit of the current generation of retirees, but for younger people — the retirees of the future who are often struggling to progress in their own lives. Studies confirm that most people want to work longer due to financial need or a desire for ongoing stimulus and challenge. Yet the World Economic Forum found that less than one in three workers have the option to move from full- to part-time work and even fewer older workers feel that their employer offers opportunities suitable to their needs.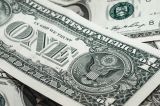 Retirement can be a stressful period of life from a financial standpoint. Many retirees go from earning a paycheck at work to living largely on Social Security, which only replaces about 40% of the average earner's pre-retirement wages. If you're retired and money has been tight, you may want to capitalize on a trend that workers have been taking advantage of for years: getting a part time job. The following gigs have the potential to not only be lucrative, but be flexible and fulfilling as well. [Link to the list]
The Social Security Administration (SSA) announced Oct. 13 that its annual cost-of-living adjustment (COLA) will be 5.9 percent, a boost to average retirement benefits of about $92 per month for individuals, starting in January.​ The 2022 COLA is the largest increase to Social Security benefits since the 7.4 percent hike that went into effect in January 1983. Until this year, COLAs have been modest, averaging a 1.65 percent increase annually over the past decade, with no gain at all to benefits in 2016. The increase that went into effect in January 2021 was 1.3 percent. ​"Today's announcement of a 5.9 percent COLA increase, the largest increase in four decades, is crucial for Social Security beneficiaries and their families as they try to keep up with rising costs," says AARP Chief Executive Officer Jo Ann Jenkins. "The guaranteed benefits provided by Social Security and the COLA increase are crucial as millions of Americans continue to face the health and economic impacts of the pandemic. Social Security is the largest source of retirement income for most Americans and provides nearly all income (90% or more) for 1 in 4 seniors."​ [Read more]
ICONS OF OUR GENERATION
Queen Elizabeth spends a night in the hospital. (Is this "news"? Well yes, we grew up with the queen. She's like our great aunt.) Apparently the visit was precautionary and not related to coronavirus. The monarch returned to Windsor Castle on Thursday. The queen is 95. She was said to be disappointed not to be able to travel to Northern Ireland on Wednesday, and reluctantly heeded the advice of her doctors. The nation's longest reigning monarch, whose husband Prince Philip died just six months ago, has had a busy schedule since returning from Balmoral at the start of October. She hosted a major Global Investment summit at Windsor Castle on Tuesday evening, where she looked bright and cheerful as she carried out her royal duties.
Based on the 1957 sci-fi novel we seniors devoured: A big-screen spectacle of thundering splendor. From that studio come on you'd expect these lofty words from an on-line reviewer: "Dune is a cool-headed colossus of otherworldly science-fiction." This version of the 1967 novel, which debuts Thursday evening in theaters and on HBO Max, is a second stab at turning "Dune" into a wide-screen event. The plot is enough for even a sandworm to digest. All the world-building leaves only so much room for anything very intimate in character development, thus "Dune" is a little hollow beneath its immaculate surfaces. But those surfaces! With cinematography and production design, "Dune" is so sublimely rendered that you could easily follow it with the sound off, sans it's hulking score. With an immense sense of scale, "Dune" renders an age-old tale of palace intrigue and indigenous struggle in exaggerated cosmic contours, sculpted by elemental, primal forces. (Whew). The film is rated PG-13 by the Motion Picture Association of America for sequences of strong violence, some disturbing images and suggestive material. Running time: 151 minutes. Three and a half stars out of four.
The Last Picture Show at 50. A classic for our generation. Based on Larry McMurtry's novel, The Last Picture Show is a coming-of-age movie.  Now we are of age!  Times a couple of decades! The bleak 1971 drama is an enduring look at a dying small town that finds moments of humanity in among the sadness. Though 50 years have passed since Peter Bogdanovich's elegiac masterpiece was released, the town of Anarene in 1951 will look familiar to anyone who's driven through small-town America and witnessed main streets pock-marked by boarded-up businesses, never to return again. It may not have the signposts of 21st-century failure – the Walmart close to the freeway, the Dollar General stores and check-cashing places, the half-block of fast-food joints – but the ambience is more or less the same.
OUR EDITOR POSTS A BLOG
What exactly is "the work" we must do? And is the job ever done? The goal is to reveal the experiences that scarred us when we were young. That's "the work… sifting through the debris of the past, leaving the detritus behind, and emerging into the daylight clear-eyed about your life going forward.
How do we live a normal life in a world gone mad? The author chooses to remain optimistic. "I choose to uncover our light, which like the sun, always rises each morning even if the clouds keep us from seeing it. For humanity, for our planet, there is no other choice."
---
A newspaper by and for seniors, Senior News Daily scours the internet each morning for news of interest to active men and women of retirement age. Coverage includes politics, financial and health news, retirement and community news and columns by our generation's leaders.
Senior News Daily is written by and for active seniors. We believe seniors have a sense of humor and can laugh at themselves. We know our readers are intelligent, influential, have active lives and get their news from a variety of national sources, both left and right of the political center. We don't simply duplicate what they report. Each day we scour the internet for articles that interest and benefit seniors. We publish health and financial news for seniors, breaking political news, and retirement and community news of value to seniors. Humorous or serious, they advocate for our generation of AARP members. In addition to news by and for seniors, Senior News Daily publishes a Blog featuring posts from our editors and the opinions of our contemporaries. Occasionally there are reviews of products and services we test and endorse.
Affiliated Sites
Check out other sites in the National Digital News Network:
For twice-daily news on the Green Economy, check out: https://www.greentechnow.com Including coverage of renewable energy sources like solar, wind, hydro, nuclear, as well as energy storage, electric vehicles and environmentally friendly housing and farming.